From across the sea, Land Rover Defenders began to trickle into the United States over the decades of their history. In the 1990s, this stream of trucks picked up a bit, as Land Rover looked to make more of an impact in America. This brought about a vehicle that was very specific to the regulations, and to some degree, preferences of U.S. roads: often called a North American Specification (NAS). And it is still one of the most beloved models of the truck, due to its unique Land Rover Defender upgrades.

Although, not all of the trucks that roam the roads of America are NAS versions, even the ones that are NAS are two decades old at minimum. Imported Defenders bring with them the mystique and rarity of the British countryside from which they are designed and built, but they are also aging vehicles that are screaming for world-class modern modifications.

These modifications can range from the functional to the luxurious (custom hand-stitched leather seating, for instance). The practical, overall design of the Defender has made it ideal for adaptation and alteration.
So what's an essential modification for your aging, imported Defender? To some degree, that's a question that can only be answered by your imagination. In order to get your mind flowing, here are five of the most indispensable concepts that are built daily in the ECO garage.

Modernization: A lot has changed in the two recent decades of car technology. Most of the things we take for granted in a modern truck are absent in older, imported Defenders, such as: power windows and locks, air-conditioning, heated seats, and a modern dashboard. We can install them all and make them fit seamlessly with the historic design.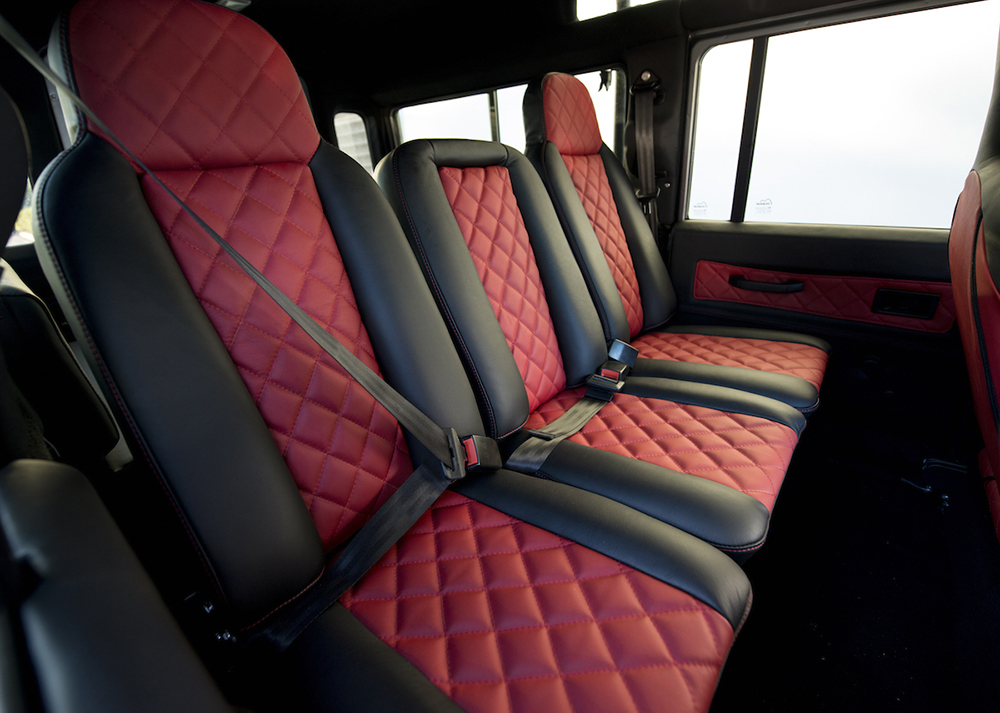 Performance: Older truck equals an older engine, and, because of this, performance can lack. Feel the difference when the pedal gets put behind a custom-installed, V-8 LS3 engine. The power is immediate and thrilling and this engine will turn that old Defender into an absolute powerhouse. The stats speak for themselves: 6.2-liter, 430-hp V-8 engine (with a 2-year/50,000 mile warranty from GM), and you can't forget that enhanced 0-60mph speed.
Durability: As renowned as Defenders are for this, the older versions aren't diamonds. Parts will break, and engines will have issues as the years go on, but a rebuilt, modernized truck will cause much less concern to the everyday driver.

Tech: Welcome the 21st century to the inside of a Land Rover Defender: GPS, Wi-Fi, touch screen controls, LED lighting, push-button start with keyless entry, and tire pressure monitoring systems will make you feel like you're driving inside a modern-day supercar.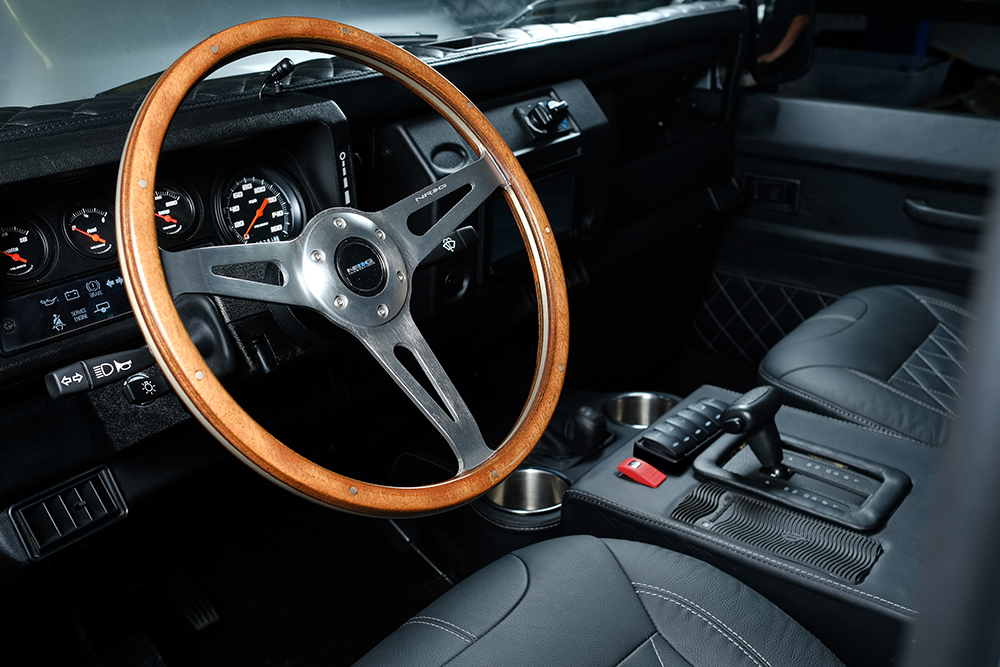 Land Rover Defender upgrades aren't just practical; they are essential. Take your imported Defender to the next level, and mix innovation with history.