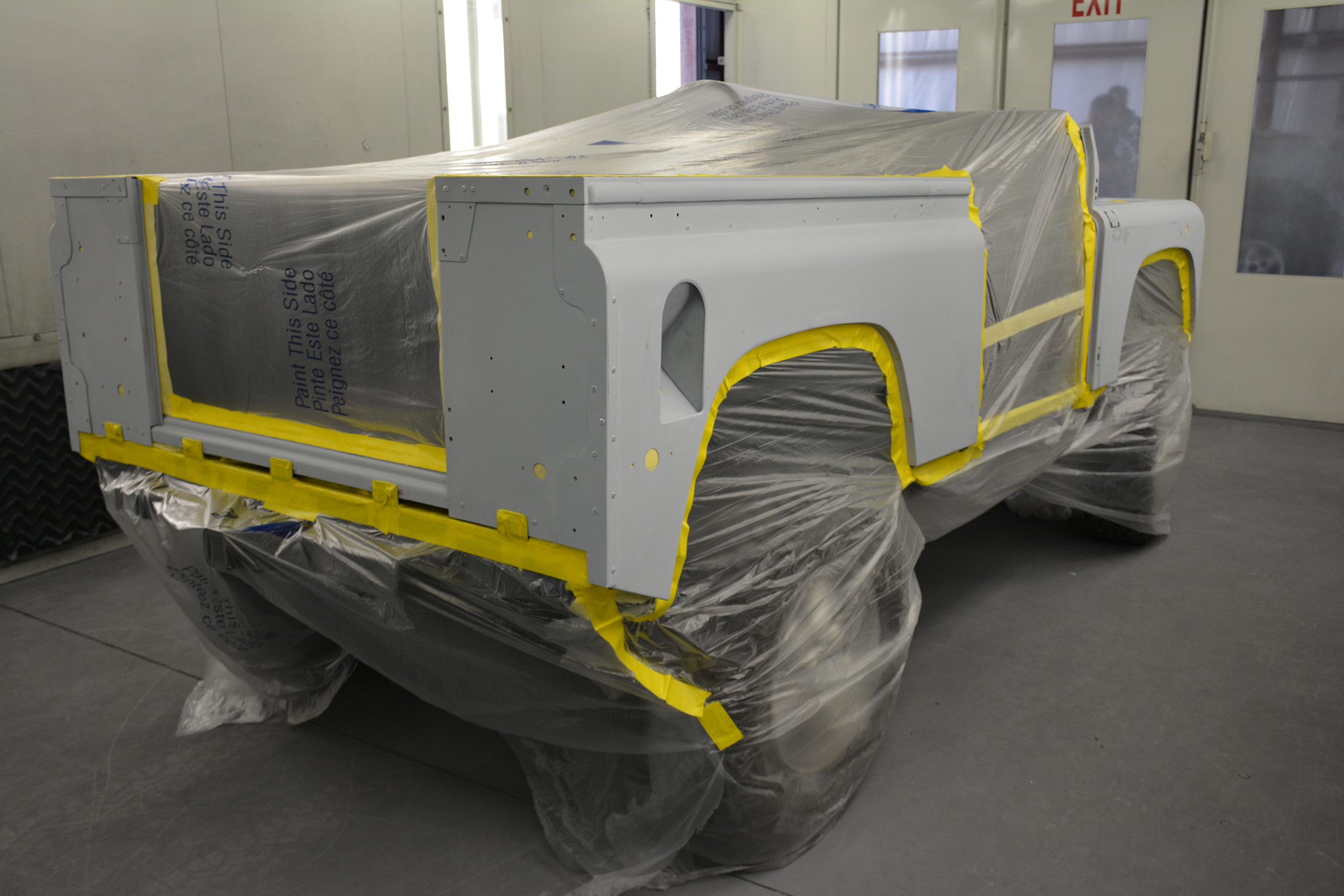 East Coast Overhaul takes a lot of pride in the innovative changes and overhauls we can make to your Land Rover Defender. On the cutting-edge of performance and drivability, we are making Land Rover Defender upgrades that truly turn the trucks into technical standouts of the 21st century. In addition to the technical work we are completing, the professionals at East Coast Overhaul are also expert cosmetic technicians. Our in-house paint facility allows us to take our upgrades to an even higher level.
Everything we do at ECO takes place on-site. We do not outsource because we want complete control over the level of quality going into every truck. We took this same line of thinking to paint work and built an in-house workshop dedicated to high-quality restoration.
Land Rover Defenders have a distinctive history with paint, and, in fact, there are historical colors linked primarily to the truck. Keswick Green (a color chosen by legendary soccer players Servando Carrasco and Alex Morgan in their East Coast Defender build) is one such example, and there are many others. Defenders around the world, from military versions to those created for the royal family, all have a very specific color spectrum.
What we realized at East Coast Overhaul is that we could recreate those colors in an exquisite way on any Defender. Cobar Blue was a color only used on Defenders made from 1998-2000, but why can't we get that semi-retro look on any Defender? The answer is that we can with a dedicated paint team and elite equipment. The spectrum of color options opens up for your Defender, truly turning it into a whole new truck.
Although we can recreate historical Defender colors, and have a thick book of paint swatches to choose from in this regard, we can also look toward the future with bold and innovative color schemes never before seen on a Land Rover Defender. Bright and bold, or exotic and obscure, we can create a Defender that defies traditional expectations and breaks new ground.

Move beyond the ordinary and fading color on your current truck, and step into a Land Rover Defender upgrade that truly makes your vehicle unique. Our on-site paint work is meticulous and designed exactly to your specification; each truck is professionally prepared, primed, painted, clear coated, and color wet sanded. Contact us today to learn more about the paint options available to you.